---
Setting up an account in Outlook Express

---

Open Outlook Express and click on "Tools" then "Accounts" as seen here: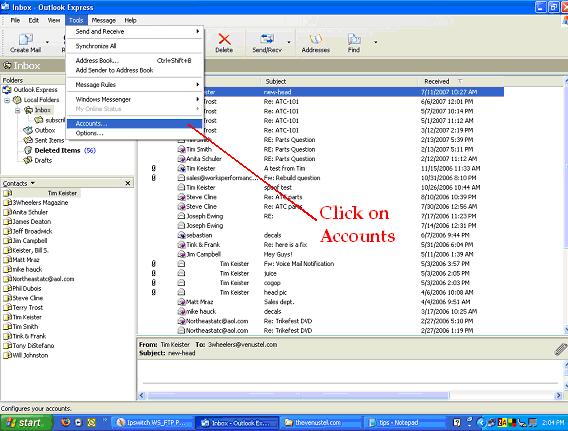 Now - select the mail tab if not already on it.
Be sure there are no accounts listed in the accounts box.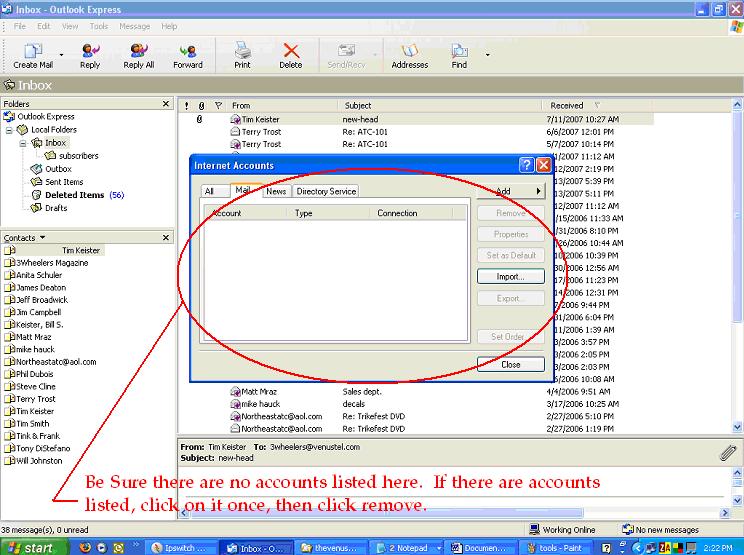 Once the account box shows no accounts, simply click add - then mail.
The next step is to simply type in your name. Be like Paul, and use capitalization and spaces between your first and last name. Reminder - the way you type your name in this field is how others you send to will see it. "Paul Newman" looks better in my inbox than "paulnewman" or worse yet - paulnewman@venustel.com" Just type you name as you normally would - as shown below
The next step is entering your email address. Do so in all small letters. Paul's email address is - paulnewman07@venustel.com - so this is the way he would enter it.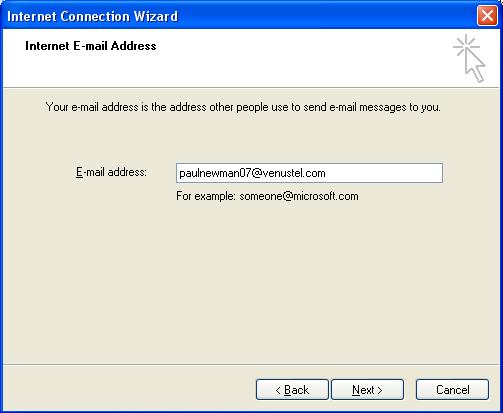 Now just type in the server names as shown below. DO NOT TYPE IN "POP3" for you incoming mail server and "SMTP" as your outgoing server. This is a common mistake people make because of the "(POP3)" listed beside incoming server. Your server names are:
Incoming Server: venustel.com
Outgoing Server: venustel.com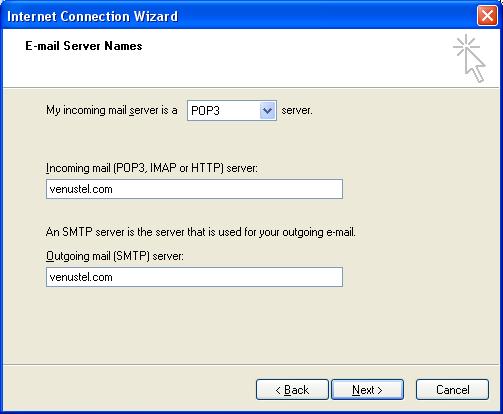 Then click next.

The final step is to type in your password. Paul's password is "slapshot". When Paul types his password - he can not see what he is typing - he must be very careful.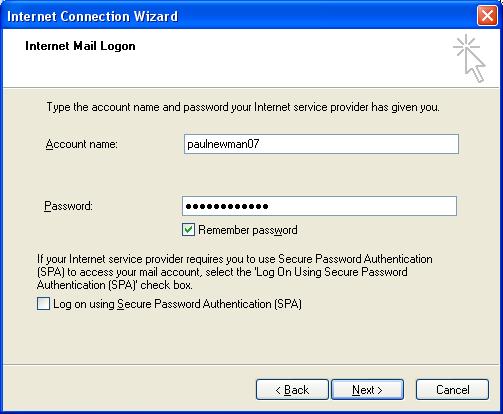 Also - if Paul's password was "hair" - it would look like the password was actually longer than 4 characters. This is normal.
---
If you are unsure of your password, please call our office to get it.
---
Many times - if your email is not working and you are getting errors - it is an easy fix to delete out your account - then re-enter all the information in fresh.
---
If you want to change your email address - or password - you need to let us know. We need to change it in our server before you change it in your computer's settings.
---
Home
---